Our opinion:
By Snow & Saol
I have a certain fascination with vodou themes. I can't really tell you why, but it reminds me of Louisiana, the parties, Mardi Gras, mystery and colors.

When Marie Laveau invites us, tourists who are a little lost, to her home, we don't hesitate, but when the door slams behind us, it is clear that we must flee as quickly as possible.

We played this room several months ago (damned late in writing articles) and the first thing I remember when I think of this room is the decor and a very surprising manipulation.


That evening we went from one Trip trap venue to another, taking advantage of their pleasant lounge that already reminds us of a bar in New Orleans. It's nice to be there, to share a drink, before we set off for Mrs Laveau's house.

United we will all push the door at the same time, but it will slam behind us. We will soon realize that we are trapped in the house of one of the most powerful voodoo priestesses in history and that she does not necessarily mean well for us.
The place is beautiful. I really enjoyed myself (even if I hung on a little less to the last space that made me travel less, but it's a question of personal affinity). The decoration is just beautiful and sometimes too realistic, I must admit that I couldn't stand the parquet floor that creaks so much that we sometimes even had trouble understanding each other (already that we don't listen to each other much :) ).

The different spaces are original, surprising, taken care of down to the last detail. It's really great. I admit I didn't really feel like leaving. Everything looks fragile here and precious, but no, the room and the items in it have been supporting our manupilation and the other players' for a long time.

The musical atmosphere, the jazz sounds that welcome us will first of all make us feel happy, giving us the impression of having travelled and being in New Orleans. But the atmosphere will change during the adventure becoming more and more uncomfortable and mysterious.

The mechanisms, manipulations and enigmas that are perfectly well hidden in the decor underline the magical aspect of these places. Many times we marvel at what we do here.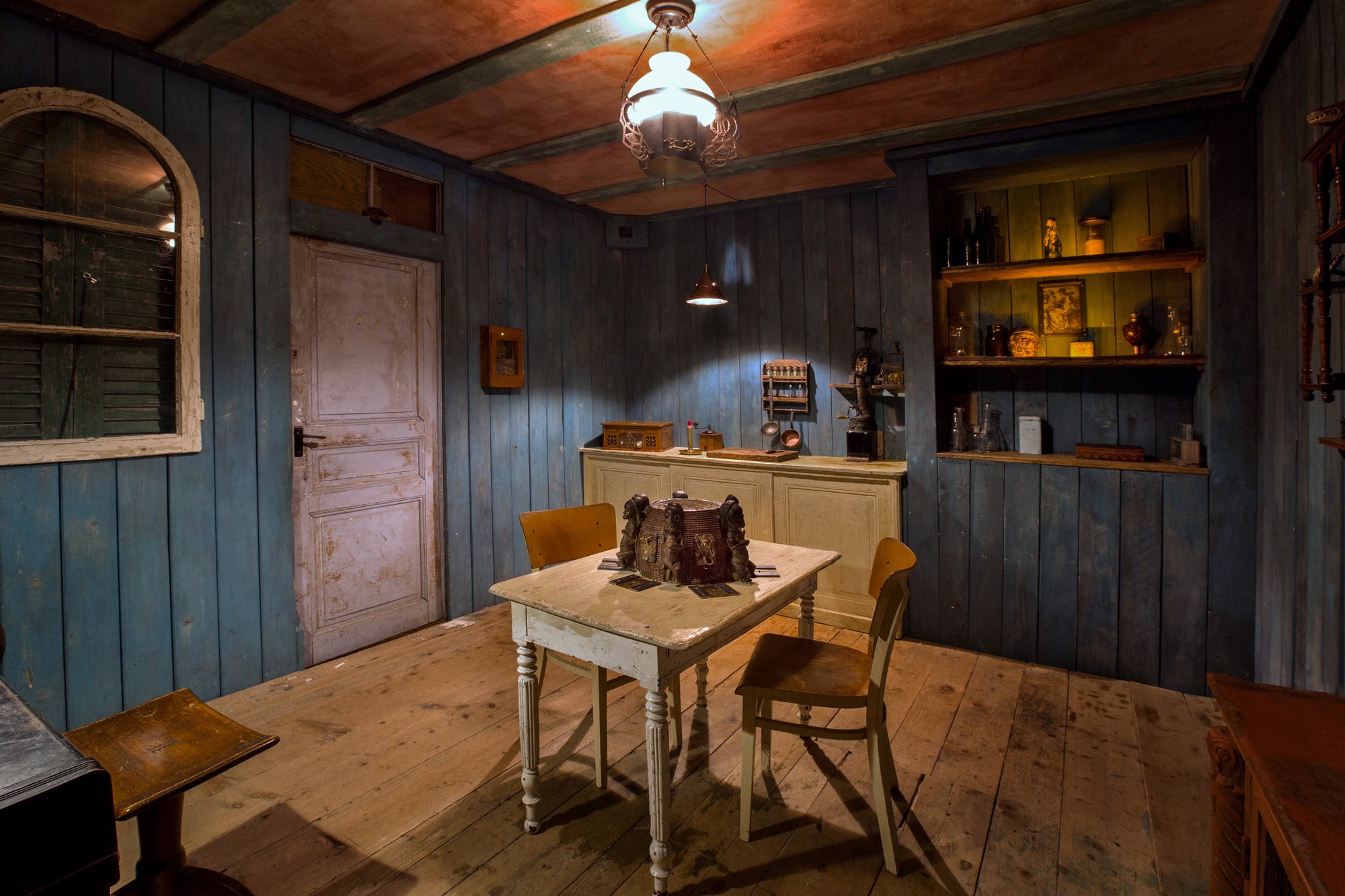 There's a lot of digging and therefore a lot of opportunities to confront and manipulate the scenery.

Point of view enigmas most of them are rather coherent and especially in the theme. We were surprised by most of the puzzles which are very different from each other. We discover so many things that we are not always sure of our progress, of what to do when (especially at the beginning), the sequel becomes more fluid.

The Game Masters interventions are of high quality and well integrated.

The immersion is such that we quickly lose the notion of time and the fact that we are in fact in an escape and not in Louisiana, and above all we have the impression that we are not really alone.

We came out after 50 minutes, with 6 confirmed players, this room was able to keep us busy and surprise us. Even months later I still remember the beauty and atmosphere of this room and the lemon.

Feel free to tell us what you thought about it.