Our opinion:
We take the highway hoping we're not on the Highway to Hell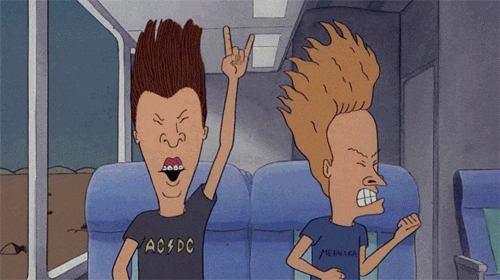 We're training our way to the escape room.

After 5 rooms in and near Metz, Saol and I are still stopping by Les francs Limiers in the north of the city. We were strongly advised to use this room, which opened quite recently. So we arrive in front of this brand which for the moment has only one room, but whose managers are already working hard on the next room.

We are welcomed in a reception area with tones reminiscent of the 1950s with art deco motifs (but not yet fully completed). Nothing Black in Black, but pretty blue green. We are received by Marine and Ugo. First we spend a lot of time talking (yes, it's true it's not Saol who led the discussion) sharing our common passion, sharing our visions of escape. We imagine our perfect rooms, after a long time we think that if we still want to have dinner and go home we will have to go.

Marion slips away and when she returns we are rock stars! It is quick and easy to get caught up in the game. We are accompanied to our dressing room to prepare for the concert of our lives. I'm not afraid of the star attitude, so I'm going to have a great time. If there had been more than 2 of us, I would have left the escape side of the room to my co-players and I would have had fun with what I find in the room. Because I love The Rock. Being 2 we plunge into the enigmas. They are all consistent with the theme, although we do not always understand why there are riddles. But let's not stop at that kind of detail.

The progression is fluid and above all non-linear, which is a pleasure. There are no moments of hesitation, we seem to know what to do, without it being too easy either. The interaction with the DOJ combines role-playing and helping, which is very enjoyable. We love it when the DOJ plays a role that is part of a scenario, which is thoughtful and fun at the same time.

We regret that there is little to get in touch with for search fans.

The Rock spirit is present and there is enough "space" in the narrative of this room to allow players to go wild and have fun while moving forward.

In the end, we go out after 45 minutes and a few seconds and we had fun while crushing our brains.


In summary:

We discovered here a very fun, pleasant and in short: good room. The brand offers special sessions for EVJF, EVJG and birthday with a pack that looks really good. We particularly appreciate the attention given to the narrative side and the creation of the universe of the Hound Franks (to be discovered on their website and on facebook) as well as a beautiful immersion in a theme never before seen for us and an interesting roleplay of our GM.
We got our Satisfaction!


+ We enjoyed +
la thématique
la place laissée au MJ
les petits détails qui nous rendent honneur
une maitrise des outils visuels
un jeu non linéaire et fluide
- We didn't like -
un trop peu de fouille
quelques petites faiblesses scénaristiques
un espace probablement petit pour 6 joueurs